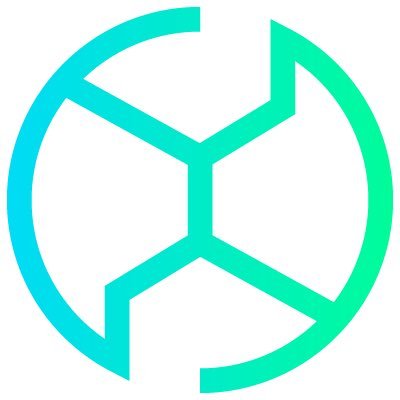 Vena Network (VENA)

Vena Network—Open Protocol for Tokenized Asset Financing and Exchange.
We Can build a decentralized digital asset financing and exchange network, in which everyone can process P2P cryptocurrency collateral lending and OTC trading anytime and anywhere, enabling free exchange between cryptocurrency and fiat currency.

TOKEN SALE
TOTAL
$421,000
/ $1,700,000
DATE
05 NOV - 00:00 UTC
- 15 NOV

MARKET PRICES
VENA MARKET PRICE:
0.00000001 BTC
0.00000009 ETH
MARKET CAP:
$0
24H TRADING VOLUME:
$0

MARKET ROI
Indicator, which reflects the level of profitability or loss-making of ICO / IEO.

TOKEN SALE DETAILS
TOKEN SALE INFO
Token Sale price:
1 VENA = 0.01808 USD (0.0001 ETH)
Total Tokens:
1,000,000,000 VENA
Available for Token Sale:
30%
More info:
Goal: 9,000 ETH
PRESALE INFO
PreSale price:
1 ETH = 15,000 VENA
Sold on Pre-Sale:
$1,180,000

SHORT REVIEW
Team and Advisors: This part accounts for 15% of the total amount of issued VENA tokens, 1/4 of the part will be distributed immediately after token issuance; the remaining 3/4 of the part will be locked up for one year, and after the one-year lock-up period, the tokens will be distributed as follows: 1) VENA tokens of advisors will be distributed immediately; 2) 1/4 of the tokens of the team will be distributed immediately and the remaining will be distributed in stages over a period of 12 months.

Private sale: VENA tokens of private sale will be distributed in two methods: 1) The part of tokens that are not included in the lock-up plan will be distributed to the participant's wallet within 2 days before the listing in exchange; 2) The part of tokens that are included in the lock-up plan will be locked in smart contract after listing in exchange, which will be unlocked and distributed to participants' wallets by stages according to established rules.

Public sale: After public sale, this part will be distributed to the participants' wallets within 2 days before listing in exchange.

Foundation: This part will be held by smart contract and unlocked monthly in two years. The use of unlocked funds will be subject to the approval of Vena DAO with disclosure of details during use.

Bounty Pool: Each year the team and community developers will be given a fixed share of 1% for 10 consecutive years; the remaining 5% will be used for introduction of important resources, including but not limited to talents, strategic partners, etc.

Reservation: Funds can be raised from the reserved part through the DAO when the team lacks funds, or the reserved part can be transferred to the fund pool of the foundation to promote ecosystematic development.
Team from:
China, Singapore
Token Information:
Utility
Restricted countries:
USA, China

COMMENTS