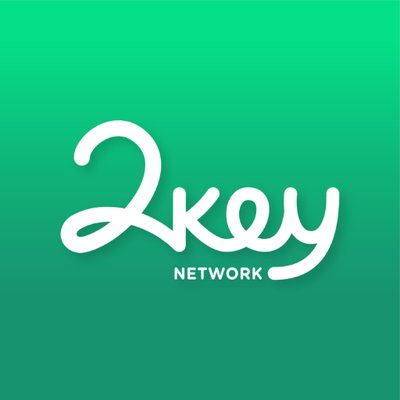 2key Network (2KEY)

2key is a Layer2 solution to Ethereum Blockchain, that transforms today's HTTP links into Tomorrow's Decentralized Web. Our online platform offers Smart Contracts as a Service inviting people and businesses to enjoy a full SaaS experience for creating smart contracts, deploying them, and allowing others to interface and interact with them easily. 2key zero-integration platform for end-users provides them with the security and decentralization features of robust L1 blockchains like Ethereum, without the downfalls of scalability and accessibility.

RATE*
MEDIUM
NONE

TOKEN SALE
TOTAL
$3,744,000
/ $3,744,000

MARKET PRICES
2KEY MARKET PRICE:
0.00000001 BTC
0.00000015 ETH
MARKET CAP:
$193.389
24H TRADING VOLUME:
$0

MARKET ROI
Indicator, which reflects the level of profitability or loss-making of ICO / IEO.

TOKEN SALE DETAILS
TOKEN SALE INFO
Token Sale price:
1 2KEY = 0.06 USD
Total Tokens:
600,000,000 2KEY
Available for Token Sale:
1.67% (10,000,000 2KEY)
Min/Max Personal Cap:
40,000 USD / 200,000 USD
PRESALE INFO
PreSale price:
1 2KEY = 0.046 USD
Sold on Pre-Sale:
$800,000
PreSale Allocation:
2.89% (17,333,333 2KEY)
PreSale Vesting Period:
All tokens, investment and bonus will be released in 13 equal parts. Starting from distribution date and in every 30 days increments. The last payment will be after 360 days
PRIVATE SALE INFO
Private sale price:
1 2KEY = 0.046 USD
Sold on Private sale:
$2,484,000
Private Sale Allocation:
9% (54,000,000 2KEY)
Private Sale Vesting Period:
The lockup mechanism for private sale purchasers is identical to the seed round purchasers.
SEED INFO
Seed sale price:
1 2KEY = 0.042 USD
Sold on Seed sale:
$1,260,000
Seed Sale Allocation:
5% (30,000,000 2KEY)
Seed Sale Vesting Period:
Seed round participants receive 10% of the token on the first day after the TGE. 90 days after the TGE, the remaining 90% begin unlocking from a smart contract over a 40 week period, 2.25% per week.

SHORT REVIEW
Number of team members:
16
Token Information:
Utility
Restricted countries:
United States, Cuba, Iran, Islamic Republic of, Venezuela, Bolivarian Republic of, Sudan, Syrian Arab Republic, Lebanon, Korea, Democratic People's Republic of, South Sudan

REVIEWS

COMMENTS