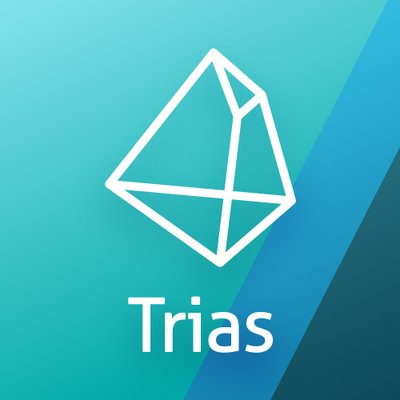 Trias (TRY)


Kucoin
An all-platform-supported native-application-compatible smart contract execution platform, development framework and collaborating ecosystem. TRIAS aims to create a new-generation public chain, which will support the execution of general-purpose native-applications on all platforms.

TOKEN SALE
TOTAL
$4,800,000
/ $4,800,000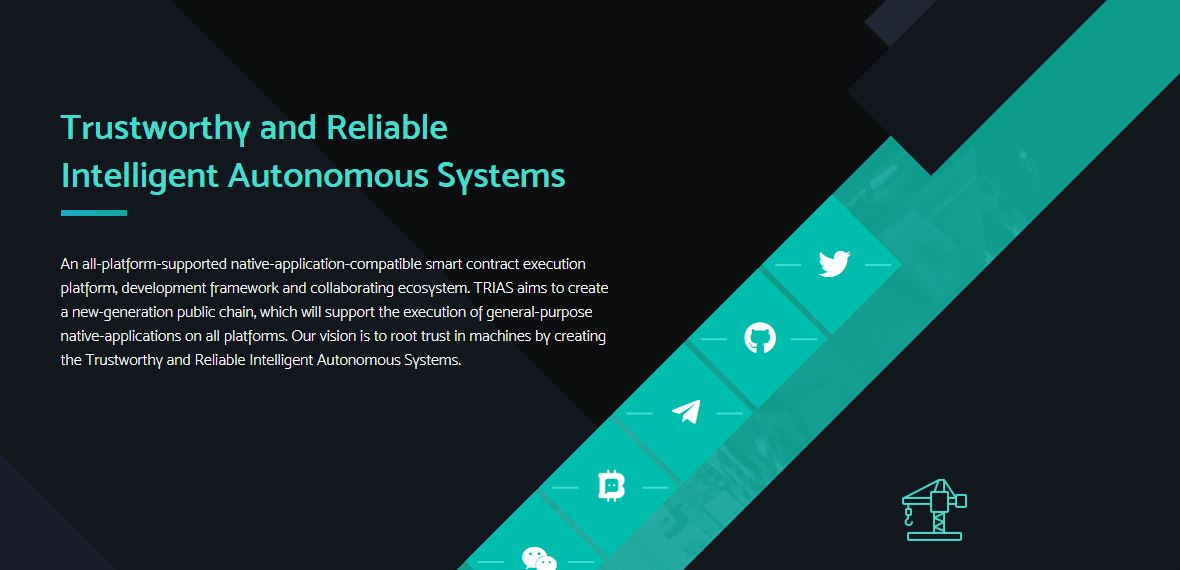 MARKET PRICES
TRY MARKET PRICE:
0.00000002 BTC
0.00000043 ETH
MARKET CAP:
$1.631.742
24H TRADING VOLUME:
$41.451

MARKET ROI
Indicator, which reflects the level of profitability or loss-making of ICO / IEO.

TOKEN SALE DETAILS
TOKEN SALE INFO
Token Sale price:
1 TRY = 0.004 USD
Total Tokens:
10,000,000,000 TRY
Available for Token Sale:
4% (400,000,000 TRY)
Initial Circulating Supply:
6.24% (624,000,000 TRY)
Allocation Per Winning Ticket:
500 USD (125,000 TRY)
Token Sale Format:
Lottery
SEED INFO
Seed sale price:
1 TRY = 0.004 USD
Sold on Seed sale:
$3,200,000
Seed Sale Allocation:
8% (800,000,000 TRY)
Seed Sale Vesting Period:
3% of seed sale (24,000,000 TRY) will be unlocked before listing, and the remainder will be released over the next 9 months on a month to month basis.

SHORT REVIEW
Lottery Format Summary
Each user can obtain lottery tickets according to the conditions below, and up to 7 lottery tickets can be obtained per account. The more lottery tickets that are obtained, the greater the chance to win. Lottery tickets are non-transferable and each winning user can only purchase a fixed share of $500 worth of TRY. The actual price ratio of KCS will be announced on the day of the Token Sale.
Condition 4 — KCS Holdings Amount
Counting period:From 30/4/2019 00:00 AM to 00:00 AM (UTC+8) on 14/5/2019 (UTC+8)
Note:
For meeting condition 4, user's accounts must have the record of holding ≥ 350 KCS for at least any 7 days in the counting period. Once these conditions are met, you may refer to the chart below.
We will take snapshots of KCS balances at 00:00 AM (UTC+8) every day, either in the main account or the trading account.
| | |
| --- | --- |
| Average Daily KCS Balance (X) | Number of Lottery Tickets |
| 250 ≤ X < 500 | 1 |
| 500 ≤ X < 750 | 2 |
| 750 ≤ X < 1000 | 3 |
| X ≥ 1000 | 4 |
Team from:
China, United Kingdom
Number of team members:
11
Token Information:
Utility
Restricted countries:
United States of America, Canada, New Zealand, Thailand, Japan, Mainland China, Bahamas, Botswana, Cuba, Democratic People's Republic of Korea, Ghana, Serbia, Tunisia, Somalia, Zimbabwe, South Sudan, Sudan (north), Sudan (Darfur), Iran, Iraq, Libya, Syria, Eritrea, Ethiopia, Yemen, Sri Lanka, Afghanistan, Albania, Belarus, Bosnia & Herzegovina, Burundi, Central African Republic, Côte d'Ivoire, Democratic Republic of the Congo, Guinea, Guinea-Bissau, Lebanon, Liberia, Myanmar, Pakistan, Nicaragua, Republic of Macedonia, Trinidad & Tobago, Tunisia, Uganda, Ukraine and Venezuela

COMMENTS