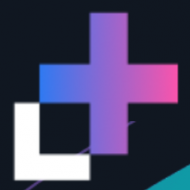 Lever (LEV)


Gate
Lever is the first AMM-based decentralized margin trading platform on Ethereum, where users can easily earn interest through lending and perform leveraged trading. Powered by its own lending pool and by integrating with external AMM's like Uniswap, Lever can significantly increase your trade efficiency and asset utilization. With Lever, simplified margin trading and visualized position management are available for traders in the DeFi space.

TOKEN SALE


TOKEN SALE DETAILS
TOKEN SALE INFO
Token Sale price:
1 LEV = 0.5 USD
Total Tokens:
100,000,000 LEV
Available for Token Sale:
1,000,000 (1% LEV)

SHORT REVIEW
Token Information:
Utility
Restricted countries:
Afghanistan, Albania, Belarus, Bosnia and Herzegovina, Burundi, Burma, Canada, China, Democratic Republic of Congo, Cuba, Ethiopia, Guinea-Bissau, Guinea, Iran, Iraq, Japan, Liberia, Lebanon, Libya, Macedonia, Malaysia, New Zealand, Serbia, Sri Lanka, Sudan, Somalia, Syria, Thailand, Trinidad and Tobago, Tunisia, Uganda, Ukraine, United States of America, Venezuela, Yemen, Zimbabwe.

COMMENTS