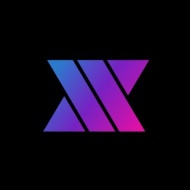 xHashtag (XTAG)


Gate
xHashtag enables fractional ownership of tokenized #hashtags purchasable by locking $XTAG tokens into a bonding curve contract that controls price in relation to supply of #hashtags and guarantees liquidity. The protocol burns #hashtags based on its performance on twitter, increasing its floor price over time.

TOKEN SALE
TOTAL
$300,000
/ $300,000


TOKEN SALE DETAILS
TOKEN SALE INFO
Token Sale price:
1 XTAG = 0.25 USD
Total Tokens:
100,000,000 XTAG
Available for Token Sale:
1,000,000 (1% XTAG)
Public Sale Vesting Period:
30% unlocked on TGE, 30% unlocked each month over the next two months, 10% on the 4th month
Token Sale Format:
Lottery
PRIVATE SALE INFO
Private sale price:
1 XTAG = 0.175 USD
Sold on Private sale:
$1,900,000
Private Sale Allocation:
10,800,000 (10,8% XTAG)
Private Sale Vesting Period:
10% unlock at TGE, monthly unlock for 9 month
SEED INFO
Seed sale price:
1 XTAG = 0.135 USD
Sold on Seed sale:
$700,000
Seed Sale Allocation:
5,200,000 (5,2% XTAG)
Seed Sale Vesting Period:
5% unlock at TGE, monthly unlock for 12 month

SHORT REVIEW
Token Information:
Utility
Restricted countries:
Afghanistan, Albania, Belarus, Bosnia and Herzegovina, Burundi, Burma, Canada, China, Democratic Republic of Congo, Cuba, Ethiopia, Guinea-Bissau, Guinea, Iran, Iraq, Japan, Liberia, Lebanon, Libya, Macedonia, Malaysia, New Zealand, Serbia, Sri Lanka, Sudan, Somalia, Syria, Thailand, Trinidad and Tobago, Tunisia, Uganda, Ukraine, United States of America, Venezuela, Yemen, Zimbabwe.

COMMENTS