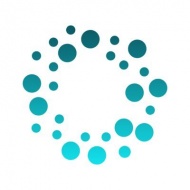 Lumerin (LMR)

The Lumerin Protocol is THE solution for this centralization as a platform that enables data stream routing based on smart contract rules. Using the Lumerin protocol, we are creating the world's first P2P decentralized hashpower commodity marketplace.

TOKEN SALE


TOKEN SALE DETAILS
TOKEN SALE INFO
Token Sale price:
1 LMR = 0.33 USD
Total Tokens:
1,000,000,000 LMR
Available for Token Sale:
90,000,000 (9% LMR)
Accepted Currency:
USDT USDC, ETH, DAI, DOT
Token Sale Format:
Lottery

SHORT REVIEW
Token Information:
Utility
Restricted countries:
United States of America, Afghanistan, Belarus, Burma, Burundi, Canada, Central African Republic, Côte d'Ivoire, Crimea Region, Cuba, Democratic Republic of the Congo, Democratic People's Republic of Korea, Eritrea, Haiti, Iran, Iraq, Kyrgyzstan, Laos, Lebanon, Liberia, Libya, Myanmar, North Korea, Palestinian Territories, Peoples Republic of China (PRC), Rwanda, Somalia, South Sudan, Sri Lanka, Sudan, Syria, Venezuela, Yemen, Zimbabwe.

COMMENTS