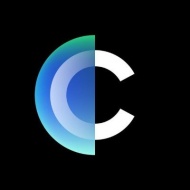 Clearpool (CPOOL)

Clearpool is targeting DeFi lending with undercollateralized debt for institutions. This is starkly different from existing lending protocols. Clearpool is lined to be a product for crypto funds who traditionally relied on CeFi for underollateralized loans.

TOKEN SALE
TOTAL
$170,000
/ $170,000


TOKEN SALE DETAILS
TOKEN SALE INFO
Token Sale price:
1 CPOOL = 0.040 USD
Total Tokens:
1,000,000,000 CPOOL
Available for Token Sale:
4,250,000 (0,425% CPOOL)
Initial Circulating Supply:
40,350,000 (4,35% CPOOL)
Whitelist:
JOIN WHITELIST
Community Round. There will be 50 winners of $100 allocations.
Public Sale Vesting Period:
50% unlock at TGE and 50% after six months
PRESALE INFO
PreSale price:
1 CPOOL = 0.025 USD
Sold on Pre-Sale:
$1,000,000
PreSale Allocation:
40,000,000 (4% CPOOL)
PreSale Vesting Period:
15% unlock at TGE, then 12 months vesting
PRIVATE SALE INFO
Private sale price:
1 CPOOL = 0.03 USD
Sold on Private sale:
$1,500,000
Private Sale Allocation:
50,000,000 (5% CPOOL)
Private Sale Vesting Period:
20% unlock at TGE, then 12 months vesting
SEED INFO
Seed sale price:
1 CPOOL = 0.015 USD
Sold on Seed sale:
$500,000
Seed Sale Allocation:
33,333,333 (3,33% CPOOL)
Seed Sale Vesting Period:
0% unlock at TGE, then 12 months vesting

SHORT REVIEW
Token Information:
Utility

COMMENTS