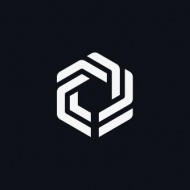 ImmutableX (IMX)


Coinlist
Immutable X is Ethereum's first zero-knowledge rollup (zk-rollup) scaling protocol for gas-free NFT minting and trading, built in partnership with StarkWare. NFTs are only as valuable as the security and popularity of the blockchain they are built on.

TOKEN SALE
TOTAL
$13,000,000
/ $13,000,000

TOKEN SALE DETAILS
TOKEN SALE INFO
Token Sale price:
1 IMX = 0.1 USD
Total Tokens:
2,000,000,000 IMX
Available for Token Sale:
100,000,000 (5% IMX)
Accepted Currency:
USDT, USDC, ETH, BTC
Min/Max Personal Cap:
Min 100 USD / Max 500 USD
Whitelist:
JOIN WHITELIST
Option 1 ($10 per token 6 month linear release Register Now)
Public Sale Vesting Period:
6 month linear release starting on or around October 19, 2021
Token Sale Format:
Lottery

SHORT REVIEW
Token Information:
Utility
Restricted countries:
US, Canada, Australia, Hong Kong, China, Democratic People's Republic of Korea, Cuba, Syria, Iran, Republic of Crimea, or CoinList's unsupported jurisdictions.

COMMENTS