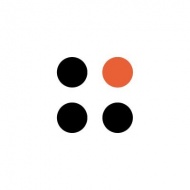 Lithium Finance (LITH)

Lithium Finance is the first collective-intelligence pricing oracle to give precise and timely pricing on private, illiquid assets. It rewards analysts who provide truthful information and punish those who offer false pricing data. 

TOKEN SALE
TOTAL
$500,000
/ $500,000

TOKEN SALE DETAILS
TOKEN SALE INFO
Token Sale price:
1 LITH = 0.006 USD
Total Tokens:
10,000,000,000 LITH
Available for Token Sale:
83,333,333 (0,833% LITH)
Public Sale Vesting Period:
100% unlocked at listing.
Token Sale Format:
Lottery

SHORT REVIEW
Token Information:
Utility
Restricted countries:
Afghanistan, Albania, Barbados, Botswana, Bosnia and Herzegovina, Burundi, Cambodia, Central African Republic, Cuba, Comoros, Democratic Republic of Congo, East Timor, Ethiopia, Ghana, Guinea South Africa, Hong Kong, Iran, Iraq, Ivory Coast, Kyrgyzstan, Jamaica, Kosovo, Laos, Liberia, Libya, the Lebanese Republic, Malawi, Mali, Mauritius, Mozambique,Nicaragua, North Korea, Pakistan, Panama, Republic of Congo, People's Republic of China, Republic of Guinea, Republic of Northern Macedonia, Somalia, South Sudan, Sudan (North), Sri Lanka, Syria, Tanzania, Thailand, Trinidad and Tobago, Turkmenistan, Tunisia, Serbia, Seychelles, USA, Uganda, Syria, Uzbekistan, Venezuela, Yemen, Zimbabwe

COMMENTS