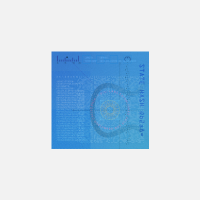 Coda Protocol (CODA)

Coda is the first cryptocurrency protocol with a constant-sized blockchain. Coda compresses the entire blockchain into a tiny snapshot the size of a few tweets.

TOKEN SALE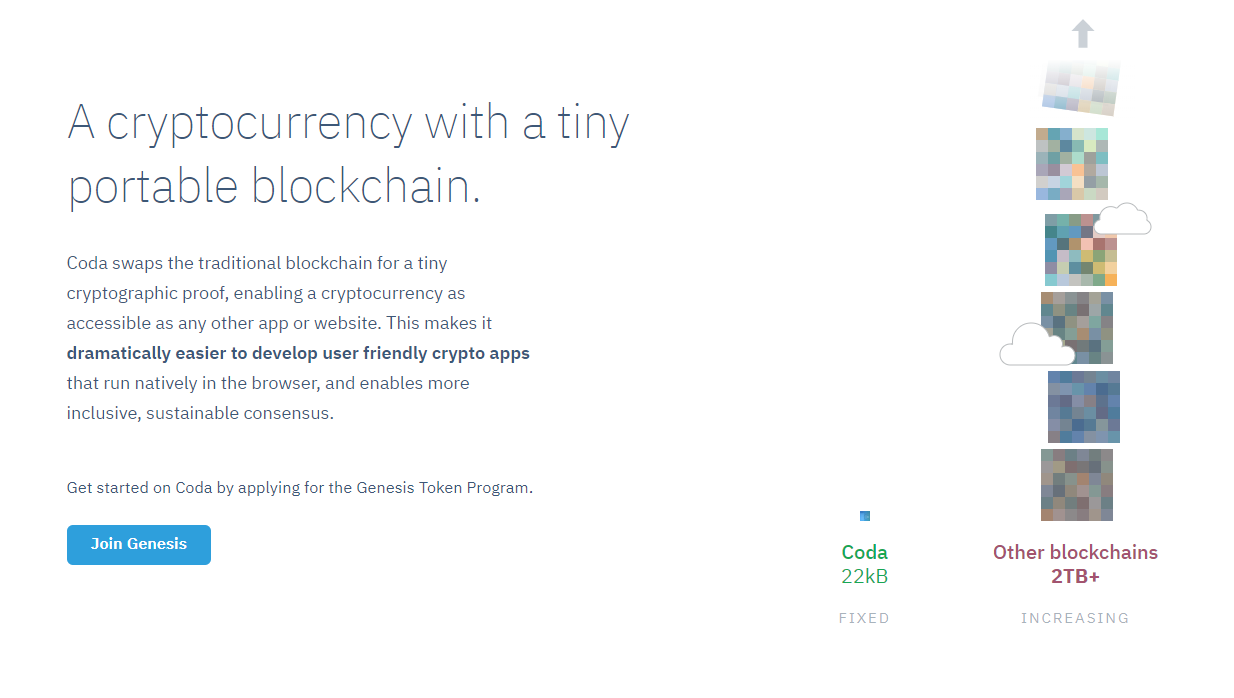 TOKEN SALE DETAILS
BOUNTY CAMPAIGN
Coda Genesis Token Program
Activity type:
/&nbsp
Nodes
/&nbsp
Contest
How to participate:
Becoming a Genesis founding member is the highest honor in the Coda community. You'll have an opportunity to strengthen and harden the protocol, create tooling and documentation, and build the community.
When the protocol launches in mainnet, you will be the backbone of robust, decentralized participation. Together, we will enable the first blockchain that is truly decentralized at scale.
1. Apply
this form
.
2. Join Coda
Discord
.
3. Participate in
Testnet
.
About Project, Rewards and Rules:
Up to 1000 members will be selected from our testnet community to receive a distribution of 66,000 tokens as founding members of Genesis.
At mainnet launch, 6.6% of the protocol will be distributed in this manner.
Distributions will be locked up for up to four years after mainnet launch.
Starting on mainnet launch, Genesis founding members will have to participate as block producers and continuously stake all tokens received from the Genesis Program.
New Genesis founding members will be announced on a rolling basis.
To learn more about the selection criteria and requirements, see the Terms and Conditions.
Hardware Requirements:
Software
: macOS or Linux (currently supports Debian 9 and Ubuntu 18.04 LTS)
Note: Windows is not officially supported at this time. However, community members succeeded in setting up nodes using Windows Subsystem for Linux. Click 
here
 for instructions on using Windows, which are created by the community.
Hardware
: Sending and receiving coda does not require any special hardware, but running a block producer on the Coda network currently requires:
at least a 4-core processor
at least 8GB of RAM
Note that if you plan on running a snark worker node, you may need more RAM -- 16GB is recommended. GPUs aren't currently required, but may be required for node operators when the protoctol is upgraded.
Network
: At least 1 Mbps connection
VM Instances
: O(1) Labs has tested running nodes on several cloud providers, and recommends the following instances for basic node operator needs. Keep in mind that custom requirements as well as different cost constraints may require a different instance type.
Check out our 
guide
 for how to configure your Coda node on Google Cloud.

SHORT REVIEW
Number of team members:
16
Token Information:
Utility

COMMENTS