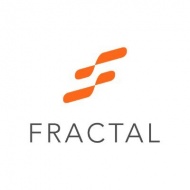 Fractal (FCL)

Built on Polkadot, Fractal is an open-source zero-margin protocol that defines a basic standard to exchange user information in a fair and open way, ensuring a high-quality version of the free internet. In its first version, it is designed to replace the ad cookie and give users back control over their data.

TOKEN SALE
TOTAL
$2,600,000
/ $2,600,000


TOKEN SALE DETAILS
TOKEN SALE INFO
Token Sale price:
1 FCL = 0.1 USD
Total Tokens:
865,000,000 FCL
Available for Token Sale:
4,000,000 (0.5% FCL)
Min/Max Personal Cap:
TBA / 800 USD
PRESALE INFO
PreSale price:
1 FCL = 0.048 USD
Sold on Pre-Sale:
$ 2,200,000
PreSale Allocation:
45 845 000 (5.3% FCL)
PreSale Vesting Period:
6 months vesting schedule starting with the day of the Uniswap listing.

SHORT REVIEW
Token Information:
Utility

COMMENTS