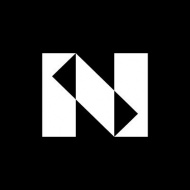 Numbers Protocol (NUM)

Numbers is the new decentralised photo network for Web 3.0. Everything we see, hear, think and do is manipulated, edited, cropped and censored. We believe in change. Built from the ground up, by decentralised communities. With the freedom to debate, narrate and analyse. Where your future is user owned and created by you, our community.

TOKEN SALE
TOTAL
$1,200,000
/ $1,200,000


TOKEN SALE DETAILS
TOKEN SALE INFO
Token Sale price:
1 NUM = 0.04 USD
Total Tokens:
1,000,000,000 NUM
Available for Token Sale:
30,000,000 (3% NUM)
Initial Circulating Supply:
42,270,000 (4.23% NUM)
Max Number of Winning Lottery Tickets:
4,780
Allocation Per Winning Ticket:
250 USD
Whitelist:
JOIN WHITELIST
Community Round. There will be 50 winners of $100 allocations.
Public Sale Vesting Period:
20% on TGE, 3-month lock, then 20% quarterly
Token Sale Format:
Lottery
PRIVATE SALE INFO
Private sale price:
1 NUM = 0.03 USD
Sold on Private sale:
$5,280,000
Private Sale Allocation:
176,000,000 (17,6% NUM)
Private Sale Vesting Period:
10% on TGE, 3-month lock, then 4.29% monthly

SHORT REVIEW
Token Information:
Utility

COMMENTS