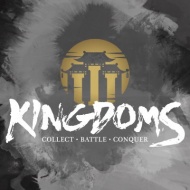 TTK (TTK)

The First Play2Earn Metaverse and NFT Project Based on the Ancient Chinese Classic "The Three Kingdoms".

TOKEN SALE
TOTAL
$200,000
/ $200,000


TOKEN SALE DETAILS
TOKEN SALE INFO
Token Sale price:
1 TTK = 0.016 USD
Total Tokens:
1,000,000,000 TTK
Available for Token Sale:
12,500,000 (1,25% TTK)
Initial Circulating Supply:
58,571,429 (5,86% TTK)
Whitelist:
JOIN WHITELIST
Community Round. There will be 50 winners of $100 allocations.
Public Sale Vesting Period:
25% unlocked on TGE, 6 month cliff, 12 months daily
PRIVATE SALE INFO
Private sale price:
1 TTK = 0.015 USD
Sold on Private sale:
$2,500,000
Private Sale Allocation:
166,666,666 (16,667% TTK)
Private Sale Vesting Period:
7% unlocked on TGE, 6 month cliff, 12 months daily
SEED INFO
Seed sale price:
1 TTK = 0.014 USD
Sold on Seed sale:
$500,000
Seed Sale Allocation:
35,714,000 (3,571% TTK)
Seed Sale Vesting Period:
7% unlocked on TGE, 6 month cliff, 12 months daily

SHORT REVIEW
Token Information:
Utility

COMMENTS