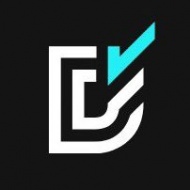 Deliq (DLQ)

Deliq is a decentralized liquidity layer to supply seamless liquidity to the DeFi ecosystem. At its core Deliq is a liquidity engine to efficiently supply liquidity to exchanges to reduce the friction of users by reducing slippage.

TOKEN SALE
TOTAL
$400,000
/ $400,000


TOKEN SALE DETAILS
TOKEN SALE INFO
Token Sale price:
DLQ = 0.15 USD
Available for Token Sale:
2,666,666
Initial Circulating Supply:
2,900,000
Token Sale Format:
Lottery

SHORT REVIEW
Token Information:
Utility
Restricted countries:
Afghanistan, Angola, Azerbaijan, Bosnia and Herzegovina, Botswana, Burundi, Cambodia, Cameroon, Chad, China, Congo, Congo (Democratic Republic), Cuba, Eritrea, Ghana, Guinea, Guinea-Bissau, Haiti, Iran, Iraq, India, Lao People's Democratic Republic, Liberia, Libya, Madagascar, Mozambique, Nicaragua, North Korea, Pakistan, Somalia, South Sudan, Sri Lanka, Sudan, Syrian Arab Republic, Tajikistan, Trinidad and Tobago, Turkmenistan, Uganda, United States, Uzbekistan, Vanuatu, Venezuela, Virgin Islands (U.S.), Yemen, Zimbabwe.

COMMENTS