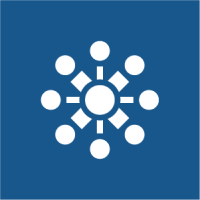 Bluzelle (BLZ)

Bluzelle is a decentralized data network for dapps to manage data in a secure, tamper-proof, and highly scalable manner. Bluzelle is powered by Cosmos and its BFT technology Tendermint. Bluzelle is designed to be used by any dapp on any blockchain.

RATE*
VERY HIGH
NONE

TOKEN SALE
TOTAL
$19,500,000
/ $19,500,000

MARKET PRICES
BLZ MARKET PRICE:
0.00000383 BTC
0.00005166 ETH
MARKET CAP:
$22.689.097
24H TRADING VOLUME:
$3.403.096

MARKET ROI
Indicator, which reflects the level of profitability or loss-making of ICO / IEO.

TOKEN SALE DETAILS
TOKEN SALE INFO
Token Sale price:
1 BLZ = 0.12 USD
Total Tokens:
500,000,000 BLZ
Available for Token Sale:
33% (165,000,000 BLZ)
Min/Max Personal Cap:
NO / 0.685 ETH (1.37 ETH FOR FLASH WHITELIST)
BOUNTY CAMPAIGN
Bluzelle "Swarm of Duty" Incentivized Network Program
Activity type:
/&nbsp
Nodes
/&nbsp
Bug Bounty
Dates:
09 Apr 2020
-&nbsp
21 May 2020
Reward pool:
$30,000
&nbsp
(2,500,000 BLZ)
How to participate:
About Project, Rewards and Rules:
Uptime Competition (Started)
We encourage participants to compete for maximum uptime for two weeks. This will be held from 28th May — 11th June.
The Bluzelle Testnet was reset on the 28th of May. You need to restart your nodes to join the competition. You can refer to the detailed guide here.
To be qualified for this competition, participants are expected to stake their testnet tokens and set up a high-uptime validator node. The winners will be primarily determined by the uptime % instead of the total bonded/delegated/held tokens. The uptime % is shown on the testnet explorer in real-time.
You should understand that this is a testnet, and therefore it will be subject to issues and bugs which may affect the network and uptime. In such events, uptime calculation may be reset and the final calculation will be done by the Bluzelle team.
A. Base Rewards (3,000 BLZ tokens for each)
For every participant who successfully set up a node and achieve our minimum requirement of at least 51% uptime, you will be guaranteed a minimum reward of 3,000 BLZ.
B. Weighted Rewards (Reward Pool: 300,000 BLZ tokens)
The more uptime you achieve, the higher rewards you will get in this pool. For example, if all three participants achieve uptime of a%, b% & c% respectively at the end of the challenge, the reward for participant is calculated as:
Weighted Reward for participant a = Weighted reward pool * a/(a+b+c)
C. Workaholic Rewards (Reward Pool: 300,000 BLZ tokens)
Hang on! We don't appreciate "overworking" in the real world, however, we can't afford a "weekend" on a data network. We need some "Workaholics" so that our network can be 100% in operation. To encourage everyone to aim for a "perfect" uptime, we will also give out a special reward to the top 3 "workaholics":
#1 Workaholic: 180,000 tokens
#2 Workaholic: 80,000 tokens
#3 Workaholic: 40,000 tokens
ps. In the event where at least 3 "workaholics" achieve a perfect uptime, all of them will share this prize pool equally.
In summary, the total reward for each participant is calculated as:
Total reward = base reward + weighted reward + workaholic reward
Notes:
- Note that all rewards in this competition are awarded at the Bluzelle team's discretion. The Bluzelle team reserves the right to modify or revoke any rewards if inappropriate behaviours are found.
- You need to be "active" on the testnet at the end of the competition so that your uptime % is available on the explorer.
Hardware Requirements:
Bluzelle requires validators to have both a validator node and sentry node.
Hardware requirements are:
- 16 GB RAM
- 2 vCPU's
- 75 GiB NVMe SSD
- 10 Gigabit Network Connection

If you are using AWS, the recommended config is r5ad.large.

SHORT REVIEW
Token Information:
Utility
Restricted countries:
China

COMMENTS