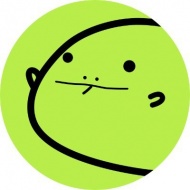 Ouro (OGS)

Ouro aims to create an inflation-proof store of value system on BSC, featuring Peer-to-Pool asset swaps. In essence, the project derives fiat inflations manifested in the growth of the value of crypto assets and migrates them onto OURO, making it inflation-proof against the USD.

TOKEN SALE
TOTAL
$1,250,000
/ $1,250,000


TOKEN SALE DETAILS
TOKEN SALE INFO
Token Sale price:
1 OGS = 0.025 USD
Total Tokens:
1,000,000,000 OGS
Available for Token Sale:
50,000,000 (5% OGS)
ICO/IEO Information:
READ INFO
Token sale details on impossible finance
Token Sale Format:
Staking Subscription

SHORT REVIEW
Token Information:
Utility
Restricted countries:
US, Mainland China, and UN-sanctioned countries are excluded from participating.

COMMENTS