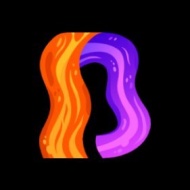 BaconDAO (BACON)


Gate
BaconDAO is a community driven crypto and NFT incubator. BACON token holders have access to its membership content such as daily IDO alerts, Bitcoin and Altcoin Technical Analysis, Educational curriculum, Alpha Alerts, and private sale deals. BACON is the governance token which allows members to vote on the content and deals offered in the community.

TOKEN SALE
TOTAL
$200,000
/ $200,000


TOKEN SALE DETAILS
TOKEN SALE INFO
Token Sale price:
1 BACON = 0.04 USD
Total Tokens:
200,000,000 BACON
Available for Token Sale:
2,500,000 (1,5% BACON)
Initial Circulating Supply:
16,633,333 (8,317% BACON)
Max Number of Winning Lottery Tickets:
200
Allocation Per Winning Ticket:
500 USD
Whitelist:
JOIN WHITELIST
Community Round. There will be 50 winners of $100 allocations.
Token Sale Format:
Lottery
PRESALE INFO
PreSale price:
1 BACON = 0.03 USD
Sold on Pre-Sale:
$240,000
PreSale Allocation:
8,000,000 (4% BACON)
PreSale Vesting Period:
10% unlocked at the TGE, then 15% on a monthly basis
PRIVATE SALE INFO
Private sale price:
1 BACON = 0.04 USD
Sold on Private sale:
$320,000
Private Sale Allocation:
8,000,000 (4% BACON)
Private Sale Vesting Period:
25% unlocked at the TGE, then 25% on a monthly basis
SEED INFO
Seed sale price:
1 BACON = 0.02 USD
Sold on Seed sale:
$200,000
Seed Sale Allocation:
10,000,000 (5% BACON)
Seed Sale Vesting Period:
0% unlocked at the TGE, then 11.11% on a monthly basis

SHORT REVIEW
Number of team members:
11
Token Information:
Utility

COMMENTS