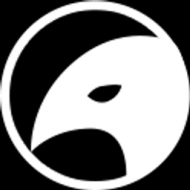 ORAO (ORAO)

Our substrate based blockchain provides a large variety of secure data at high speed in real-time, everything from local weather data to the outcome of football matches with maximum scalability for any blockchain.

TOKEN SALE
TOTAL
$2,090,000
/ $2,090,000


TOKEN SALE DETAILS
TOKEN SALE INFO
Total Tokens:
1,000,000,000 ORAO
Available for Token Sale:
356,666,667 (35,66% ORAO)
Max Number of Winning Lottery Tickets:
1200
Allocation Per Winning Ticket:
1000 USD
Public Sale Vesting Period:
15% at the TGE and 15% per month and 10% the last month.
PRESALE INFO
PreSale price:
1 ORAO = 0,0010 USD
Sold on Pre-Sale:
$100,000
PreSale Allocation:
100,000,000 (10% ORAO)
PRIVATE SALE INFO
Private sale price:
1 ORAO = 0,0090 USD
Sold on Private sale:
$360,000
Private Sale Allocation:
40,000,000 (4% ORAO)
SEED INFO
Seed sale price:
1 ORAO = 0,0030 USD
Sold on Seed sale:
270,000
Seed Sale Allocation:
90,000,000 (9% ORAO)

SHORT REVIEW
Token Information:
Utility
Restricted countries:
Afghanistan, American Samoa, Bahamas, Barbados, Bosnia and Herzegovina, Botswana, Cambodia, Canada, China, Ghana, Guyana, Iran, Iraq, Jamaica, North Korea, Laos, Libya, Mauritius, Mongolia, Myanmar, Nicaragua, Pakistan, Panama, Puerto Rico, Sri Lanka, Sudan, Syria, Trinidad and Tobago, Uganda, Vanuatu, United States, U.S. Virgin Islands, Yemen, and Zimbabwe.

COMMENTS