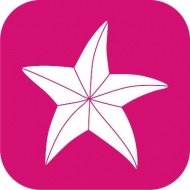 SubDAO (GOV)

SubDAO is a DAO infrastructure based on Polkadot. It allows any decentralized organization to swiftly create and manage DAOs. We are committed to serving as a Web3.0 entry by providing blockchain-based digital agreement signing, DAO social networking, asset management, and other tools and services.

TOKEN SALE
TOTAL
$15,000,000
/ $15,000,000


TOKEN SALE DETAILS
TOKEN SALE INFO
Token Sale price:
1 GOV = 0.3 USD
Total Tokens:
1,000,000,000 GOV
Available for Token Sale:
150,000,000 (15% GOV)

SHORT REVIEW
Token Information:
Utility
Restricted countries:
United States of America, Hong Kong (HKSAR), People's Republic of China, the Republic of Seychelles, Bermuda, Burundi, Central African Republic, Democratic Republic of Congo, Eritrea, Guinea-Bissau, Libya, Mali, Palestine, Somalia, South Sudan, Western Sahara, Yemen, Cuba, Crimea and Sevastopol, Iran, Syria, North Korea, Sudan, or any state, country, or jurisdiction where it would be illegal according to applicable law for participation.

COMMENTS