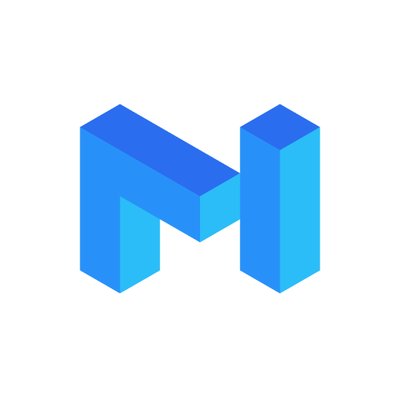 Matic Network (MATIC)


Binance
Matic Network solves the above problems by building a decentralized platform using an adapted version of Plasma framework that provides a solution for faster and extremely low-cost transactions with finality on the main chain.

The system ensures liveliness using PoS checkpoints which are pushed to the Ethereum mainchain. This enables a single Matic sidechain to theoretically achieve 2 16 transactions per block, and possibly millions of transactions on multiple chains in the future.

RATE*
HIGH
NONE

TOKEN SALE
TOTAL
$5,609,000
/ $5,609,000

MARKET PRICES
MATIC MARKET PRICE:
0.00004125 BTC
0.00051781 ETH
0.00315720 BNB
MARKET CAP:
$7.453.987.343
24H TRADING VOLUME:
$573.377.563

MARKET ROI
Indicator, which reflects the level of profitability or loss-making of ICO / IEO.

TOKEN SALE DETAILS
TOKEN SALE INFO
Token Sale price:
1 MATIC = 0.00263 USD
Total Tokens:
10,000,000,000 MATIC
Available for Token Sale:
19% (1,900,000,000 MATIC)
Initial Circulating Supply:
32.3% (3,230,000,000 MATIC)
Max Number of Winning Lottery Tickets:
16,666
Allocation Per Winning Ticket:
300 USD (114,004.56 MATIC)
Public Sale Vesting Period:
No lockup
Token Sale Format:
Lottery
PRIVATE SALE INFO
Private sale price:
1 MATIC = 0.00263 USD
Sold on Private sale:
$447,000
Private Sale Allocation:
1.7% (170,000,000 MATIC)
Private Sale Vesting Period:
50% unlocked in the first month of TGE, remaining 50% unlocked in the seventh month
SEED INFO
Seed sale price:
1 MATIC = 0.00079 USD
Sold on Seed sale:
$165,000
Seed Sale Allocation:
2.09% (209,000,000 MATIC)
Seed Sale Vesting Period:
50% unlocked in the first month of TGE, remaining 50% unlocked in the seventh month

SHORT REVIEW
Number of team members:
10
Token Information:
Utility

REVIEWS

COMMENTS