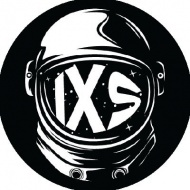 IX Swap (IXS)


Kucoin
IX Swap is the "Uniswap" for security tokens (STO) and tokenized stocks (TSO). IX Swap will be the FIRST platform to provide liquidity pools and automated market making functions for the security token (STO) & tokenized stock industry (TSO).

TOKEN SALE
TOTAL
$800,000
/ $800,000


TOKEN SALE DETAILS
TOKEN SALE INFO
Token Sale price:
1 IXS = 0.14 USD
Public Sale Vesting Period:
TGE 33% , remainder released weekly for 3 months.

SHORT REVIEW
Number of team members:
20
Token Information:
Utility
Restricted countries:
The United States, U.S. Outlying Islands, Morocco, Bolivia, Ivory Coast, Cuba, Democratic Republic of Congo, Republic of Congo, Iran, Iraq, Liberia, North Korea, Syria, Venezuela, Yemen, Zimbabwe, East Timor, Cambodia, Laos, Tanzania, Serbia, Tunisia, Uganda, Mali, Afghanistan, Albania, Central African Republic, Somalia, Malawi, Mozambique, Kyrgyzstan, Bosnia and Herzegovina, Uzbekistan, Turkmenistan, Burundi, South Sudan, Mainland China, Sudan (North), The Crimea, Republic of Guinea, Guinea South Africa, the Republic of Northern Macedonia, the Lebanese Republic, Kosovo, Libya, Ethiopia, Sri Lanka, Trinidad and Tobago, Barbados, Botswana, Ghana, Jamaica, Mauritius, Pakistan, Nicaragua, Panama

COMMENTS