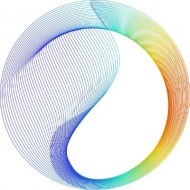 SingularityDAO (SDAO)

SingularityDAO is a layer 2 noncustodial DeFi solution which allows members to manage dynamic token-sets (called DynaSets) consisting of a bundle of utility tokens. These DynaSets are somewhat parallel to ETFs in traditional finance. Tokens that have limited liquidity on their own become easier to trade when aggregated into sets.

TOKEN SALE
TOTAL
$3,570,000
/ $3,570,000

TOKEN SALE DETAILS
TOKEN SALE INFO
Token Sale price:
1 SDAO = 0.20 USD
Total Tokens:
100,000,000 SDAO
Available for Token Sale:
8,000,000 (8% SDAO)
PRESALE INFO
PreSale price:
1 SDAO = 0.2 USD
Sold on Pre-Sale:
$2,255,000
PreSale Allocation:
11,275,000 (11,275% SDAO)
PreSale Vesting Period:
20% Unlock at TGE. 12 month lockup.
SEED INFO
Seed sale price:
1 SDAO = 0.15 USD
Sold on Seed sale:
$500,000
Seed Sale Allocation:
3,300,000 (3,3% SDAO)
Seed Sale Vesting Period:
20% Unlock at TGE. 12 month lockup.

SHORT REVIEW
Token Information:
Utility
Restricted countries:
U.S, Canada, mainland China, United Kingdom, Afghanistan, Albania, Belarus, Bosnia, Herzegovina, Burundi, Central African Republic, Côte d'Ivoire, Cuba, Democratic Republic of the Congo, Ethiopia, Guinea, Guinea-Bissau, Iran, Iraq, Lebanon, Liberia, Libya, Myanmar (Burma), North Korea, New Zealand, Republic of Macedonia (Fyrom), Serbia, Somalia, South Korea, South Sudan, Sri Lanka, Sudan, Syria, Thailand, Trinidad & Tobago, Tunisia, Uganda, Ukraine, Venezuela, Yemen, Zimbabwe and all internationally blacklisted and sanctioned nations.

COMMENTS