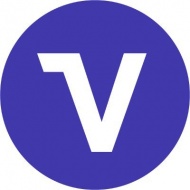 Vesper Finance (VSP)

Vesper provides a suite of yield-generating products, focused on accessibility, optimization, and longevity.
Everything about Vesper points to its future as a growth engine for DeFi, both in terms of its users' digital assets and the expansion of what is possible in this new and exciting category. Vesper stands to become the shared surface area between DeFi and conventional finance.

TOKEN SALE


TOKEN SALE DETAILS
TOKEN SALE INFO
Token Sale price:
1 VSP = 2.5 USD
Total Tokens:
10,000,000 VSP

SHORT REVIEW
Number of team members:
18
Token Information:
Utility

COMMENTS