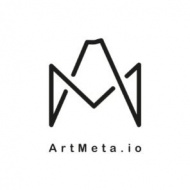 Artmeta (MART)

ArtMeta - a premium, high-quality Metaverse for fine art. Connecting the world's leading art galleries and artists directly to their collectors.

TOKEN SALE
TOTAL
$500,000
/ $500,000


TOKEN SALE DETAILS
TOKEN SALE INFO
Token Sale price:
1 MART = 0.3 USD
Total Tokens:
100,000,000 MART
Available for Token Sale:
1,666,666 (1,66% MART)
Initial Circulating Supply:
3,458,333 (3,46% MART)
Token Sale Format:
Lottery

SHORT REVIEW
Token Information:
Utility
Restricted countries:
Afghanistan, Angola, Azerbaijan, Bahamas, Botswana, Burundi, Cambodia, Cameroon, Chad, China, Congo (Democratic Republic), Crimea, Cuba, Eritrea, Ethiopia, Ghana, Guinea, Guinea-Bissau, Haiti, Iran, Iraq, Lao People's Democratic Republic, Libya, Madagascar, Mozambique, Myanmar, Nicaragua, North Korea, Pakistan, Seychelles, Somalia, South Korea, South Sudan, Sri Lanka, Sudan, Syrian Arab Republic, Tajikistan, Trinidad and Tobago, Tunisia, Turkmenistan, Uganda, United-States, Uzbekistan, Vanuatu, Venezuela, Virgin Islands (British), Virgin Islands (U.S), Yemen, and Zimbabwe are not permitted to join this contest.

COMMENTS