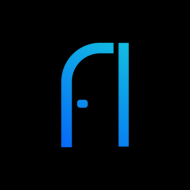 Safle (SAFLE)

Non-custodial, multi-chain crypto wallet and blockchain infra. provider for the decentralised ecosystem, governed by the community.

TOKEN SALE
TOTAL
$550,000
/ $550,000


TOKEN SALE DETAILS
TOKEN SALE INFO
Token Sale price:
1 SAFLE = 0.11 USD
Total Tokens:
1,000,000,000 SAFLE
Available for Token Sale:
5,000,000 (0,5% SAFLE)
Initial Circulating Supply:
26,250,000 (2,65% SAFLE)
Min/Max Personal Cap:
Min TBA / Max 500 USD
Token Sale Format:
Lottery

SHORT REVIEW
Number of team members:
13
Token Information:
Utility
Restricted countries:
United States of America, Canada, China, New Zealand, Cuba, North Korea, Timor-Leste, Cambodia, Laos, Tanzania, Serbia, Tunisia, Uganda, Mali, Pakistan, Afghanistan, Somalia, Zimbabwe, Congo, Malawi, Mozambique, Crimea, Kyrgyzstan, Uzbekistan, Turkmenistan, Burundi, South Sudan, Sudan (north), Sudan (Darfur), Guinea-Bissau, Kosovo, Iran, Iraq, Libya, Syria, Ethiopia, Yemen, Sri Lanka, Ukraine, Belarus, and Venezuela.

COMMENTS