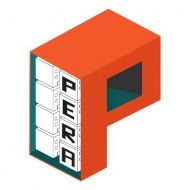 Pera Finance (PERA)

Pera Finance is a trading & yield farming protocol based on decentralized trading competitions. PERA token will be the proof of concept of our general trading protocol by which our underlying technology will be integrated for the other projects with their own trading competition for their tokens.

TOKEN SALE
TOTAL
$250,000
/ $250,000


TOKEN SALE DETAILS
TOKEN SALE INFO
Token Sale price:
1 PERA = 0.1 USD
Total Tokens:
70,500,000 PERA
Available for Token Sale:
2,500,000 (3,55% PERA)
Initial Circulating Supply:
8,812,500 (12,5% PERA)
Max Number of Winning Lottery Tickets:
245
Allocation Per Winning Ticket:
1,000 USD
Whitelist:
JOIN WHITELIST
Community round. 50 lucky winners of $100 worth of PERA allocation!
Public Sale Vesting Period:
20% unlocked at the TGE, then 20% on a quarterly basis
Token Sale Format:
Lottery
PRIVATE SALE INFO
Private sale price:
1 PERA = 0.1 USD
Sold on Private sale:
$1,265,750
Private Sale Allocation:
12,657,500 (18% PERA)
Private Sale Vesting Period:
20% unlocked at the TGE, then 20% on a quarterly basis
SEED INFO
Seed sale price:
1 PERA = 0.08 USD
Sold on Seed sale:
$479,400
Seed Sale Allocation:
5,992,500 (8,5% PERA)
Seed Sale Vesting Period:
20% unlocked at the TGE, then 20% on a quarterly basis

SHORT REVIEW
Token Information:
Utility

COMMENTS