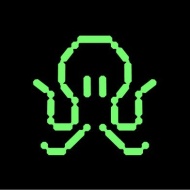 Symbiosis (SIS)

Symbiosis is a multi-chain liquidity protocol. A one-click any-to-any token swap regardless of the network, both EVM and non-EVM compatible. Liquidity provision for all networks from one single interface. Decentralized, secure, and easy.

TOKEN SALE
TOTAL
$440,000
/ $440,000


TOKEN SALE DETAILS
TOKEN SALE INFO
Token Sale price:
1 SIS = 0.8 USD
Total Tokens:
100,000,000 SIS
Available for Token Sale:
550,000 (0,55% SIS)
Initial Circulating Supply:
9,945,000 (9,945% SIS)
Whitelist:
JOIN WHITELIST
DAO Maker Community Round. There will be 50 winners of $100 allocations.
Public Sale Vesting Period:
25% at the TGE, 4 months cliff, then 25% on a quarterly basis
Token Sale Format:
Lottery
PRESALE INFO
PreSale price:
1 SIS = 0.75 USD
Sold on Pre-Sale:
$3,525,000
PreSale Allocation:
4,700,000 (4,7% SIS)
PreSale Vesting Period:
10% at the TGE, 4 months cliff, then 5.294% on a monthly basis
PRIVATE SALE INFO
Private sale price:
1 SIS = 0.5 USD
Sold on Private sale:
$3,000,000
Private Sale Allocation:
6,000,000 (6% SIS)
Private Sale Vesting Period:
10% at the TGE, 4 months cliff, then 5.294% on a monthly basis
SEED INFO
Seed sale price:
1 SIS = 0.2 USD
Sold on Seed sale:
$2,000,000
Seed Sale Allocation:
10,000,000 (10% SIS)
Seed Sale Vesting Period:
10% at the TGE, 4 months cliff, then 3.333% on a monthly basis

SHORT REVIEW
Token Information:
Utility

COMMENTS