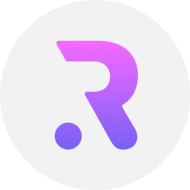 ReSource (SOURCE)

ReSource is a protocol for undercollateralized business credit, provided in Resource Dollars to real-world businesses. ReSource is pioneering the cross-roads of digital money and real-world commerce.

TOKEN SALE
TOTAL
$1,325,000
/ $1,325,000


TOKEN SALE DETAILS
TOKEN SALE INFO
Token Sale price:
1 SOURCE = 0.450 USD
Total Tokens:
100,000,000 SOURCE
Available for Token Sale:
2,944,444 (2,94% SOURCE)
Initial Circulating Supply:
3,981,800 (3,98% SOURCE)
Whitelist:
JOIN WHITELIST
Community Round. There will be 50 winners of $100 allocations.
Public Sale Vesting Period:
20% at TGE, 3 months cliff, then 20% on a quarterly basis
PRESALE INFO
PreSale price:
1 SOURCE = 0.350 USD
Sold on Pre-Sale:
$525,000
PreSale Allocation:
1,500,000 (1,5% SOURCE)
PreSale Vesting Period:
20% at TGE, 3 months cliff, then 5% on a monthly basis
PRIVATE SALE INFO
Private sale price:
1 SOURCE = 0.383 USD
Sold on Private sale:
$1,912,500
Private Sale Allocation:
5,000,000 (5% SOURCE)
Private Sale Vesting Period:
12 months cliff, then 8.333% on a monthly basis
SEED INFO
Seed sale price:
1 SOURCE = 0.233 USD
Sold on Seed sale:
$1,700,998
Seed Sale Allocation:
7,300,000 (7,3% SOURCE)
Seed Sale Vesting Period:
12 months cliff, 33% on the 12th month, then 2.7917% on a monthly basis

SHORT REVIEW
Number of team members:
16
Token Information:
Utility

COMMENTS