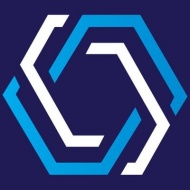 Knit Finance (KFT)

Knit Finance is the first wrapped protocol for creating cross-chain wrappers for the top multi-class assets on Polkadot. Deposit to insured custody and mint wrapped k Assets on any chain one wants. This opens up DeFi for the next Trillion of assets while reducing congestion on Ethereum and helping DeFi take root on other chains.

TOKEN SALE
TOTAL
$145,000
/ $145,000

TOKEN SALE DETAILS
TOKEN SALE INFO
Token Sale price:
1 KFT = 0.0925 USD
Total Tokens:
100,000,000 KFT
Available for Token Sale:
1,621,621 (1,62% KFT)
Initial Circulating Supply:
8,875,000 (8,875% KFT)
Max Number of Winning Lottery Tickets:
290
Allocation Per Winning Ticket:
500 USD
Whitelist:
JOIN WHITELIST
Community Round. There will be 50 winners of $100 allocations.
Public Sale Vesting Period:
20% at the TGE, then 20% on quarterly basis
Token Sale Format:
Lottery
PRIVATE SALE INFO
Private sale price:
1 KFT = 0.074 USD
Sold on Private sale:
$999,000
Private Sale Allocation:
13,500,000 (13,5% KFT)
Private Sale Vesting Period:
20% at the TGE, then 20% on quarterly basis

SHORT REVIEW
Number of team members:
10
Token Information:
Utility

COMMENTS