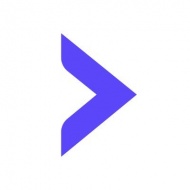 Forward (FORWARD)

Forward Protocol uses an easy-to-use WordPress-like model to facilitate a no-code environment that users can utilize to deploy their blockchainapplications without any technical knowledge.

TOKEN SALE
TOTAL
$200,000
/ $200,000


TOKEN SALE DETAILS
TOKEN SALE INFO
Token Sale price:
1 FORWARD = 0.005 USD
Total Tokens:
5,000,000,000 FORWARD
Available for Token Sale:
40,000,000 (0,8% FORWARD)
Initial Circulating Supply:
94,750,000 (1,9% FORWARD)
Whitelist:
JOIN WHITELIST
DAO Maker Community Round. There will be 50 winners of $100 allocations.
Public Sale Vesting Period:
25% on TGE/3 month cliff/ Daily linear unlock for 3 months after (6 months total)
Token Sale Format:
Lottery
PRIVATE SALE INFO
Private sale price:
1 FORWARD = 0.004 USD
Sold on Private sale:
$750,000
Private Sale Allocation:
187,500,000 (3,75% FORWARD)
Private Sale Vesting Period:
10% on TGE/3 months cliff/ Daily Linear Unlock for 3 months after that (6 months total)
SEED INFO
Seed sale price:
1 FORWARD = 0.0025 USD
Sold on Seed sale:
$500,000
Seed Sale Allocation:
200,000,000 (4% FORWARD)
Seed Sale Vesting Period:
8% on TGE/3 months cliff/ Daily Linear Unlock for 6 months after that (9 months total)

SHORT REVIEW
Number of team members:
18
Token Information:
Utility

COMMENTS