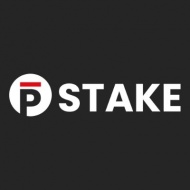 pSTAKE (PSTAKE)


Coinlist
pSTAKE is the protocol that unlocks liquidity for your staked assets. With pSTAKE, you can securely stake your Proof-of-Stake (PoS) assets, participate in protocol improvements and security to earn staking rewards, and receive 1:1 pegged staked representative tokens which can be used to explore yield opportunities across DeFi.

TOKEN SALE
TOTAL
$10,000,000
/ $10,000,000


TOKEN SALE DETAILS
TOKEN SALE INFO
Token Sale price:
1 PSTAKE = 0.4 USD
Total Tokens:
500,000,000 PSTAKE
Available for Token Sale:
25,000,000 (5% PSTAKE)
Accepted Currency:
BTC, ALGO, SOL, ETH, USDC, USDT
Min/Max Personal Cap:
Min 100 USD / Max 500 USD
Public Sale Vesting Period:
25% vesting at TGE, followed by a 6-month linear vesting schedule
Token Sale Format:
Lottery

SHORT REVIEW
Token Information:
Utility
Restricted countries:
Not available for residents and citizens of the United States, China, Canada, South Korea, and certain jurisdictions.

COMMENTS