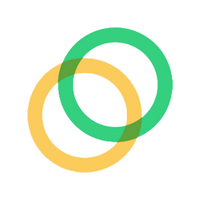 Celo (cGLD)


Coinlist
Celo is an open platform that makes financial tools accessible to anyone with a mobile phone.

RATE*
HIGH
NONE

TOKEN SALE
TOTAL
$9,500,000
/ $9,500,000

MARKET PRICES
cGLD MARKET PRICE:
0.00000000 BTC
0.00000000 ETH
MARKET CAP:
$0
24H TRADING VOLUME:
$0

MARKET ROI
Indicator, which reflects the level of profitability or loss-making of ICO / IEO.

TOKEN SALE DETAILS
TOKEN SALE INFO
Token Sale price:
1 cGLD = 1.00 USD
Total Tokens:
1,000,000,000 cGLD
Available for Token Sale:
1% (10,000,000 cGLD)
Initial Circulating Supply:
2.56% (25,600,000 cGLD)
Public Sale Vesting Period:
12 Months, with the first 10% available to transfer after 60 days and then each incremental 10 % unlocked every 30 days thereafter. Locked cGLD is still available to participate in governance.
Token Sale Format:
Auction
PRESALE INFO
PreSale price:
1 cGLD = 1.00 USD
PreSale Vesting Period:
12 month lockup
PRIVATE SALE INFO
Private sale price:
1 cGLD = 0.18 USD
Private Sale Vesting Period:
24 month vesting

SHORT REVIEW
Number of team members:
78
Token Information:
Utility

COMMENTS