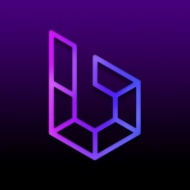 Bot Planet (BOT)

Bot Game V0.1 is a virtual card collection Play-to-Earn game. The closest existing example on the in-game mechanics would be Hearthstone by Blizzard. Each user gets access to the game and gets their NFT character, Players then use their Planet token in order to battle with other users.

TOKEN SALE
TOTAL
$225,000
/ $225,000


TOKEN SALE DETAILS
TOKEN SALE INFO
Token Sale price:
1 BOT = 0.016 USD
Total Tokens:
1,000,000,000 BOT
Available for Token Sale:
14,050,000 (1,4% BOT)
Initial Circulating Supply:
23,100,000 (2,31% BOT)
Public Sale Vesting Period:
20% unlock at TGE, 4 months vesting
Token Sale Format:
Lottery
PRIVATE SALE INFO
Private sale price:
1 BOT = 0.014 USD
Sold on Private sale:
$2,100,000
Private Sale Allocation:
150,000,000 (15% BOT)
Private Sale Vesting Period:
10% unlock at TGE, 9 months vesting
SEED INFO
Seed sale price:
1 BOT = 0.0103 USD
Sold on Seed sale:
$155,000
Seed Sale Allocation:
15,000,000 (1,5% BOT)
Seed Sale Vesting Period:
10 months vesting

SHORT REVIEW
Number of team members:
15
Token Information:
Utility
Restricted countries:
Afghanistan, Burundi, Central African Rep, Congo DR, Cuba, Guinea, Guinea Bissau, Iran, Iraq, Lebanon, Libya, Mali, Myanmar, Nicaragua, North Korea, Palestine, Somalia, South Sudan, Sudan, Syria, Tunisia, Ukraine Regions of Crimean and Sevastopol, Venezuela, Yemen, Zimbabwe.

COMMENTS