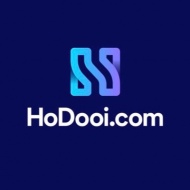 HoDooi.com (HOD)

HoDooi.com, the multi-chain marketplace to create, buy, sell and re-sell, secured by blockchain technology and powered by the HOD token.

TOKEN SALE
TOTAL
$495,000
/ $495,000


TOKEN SALE DETAILS
TOKEN SALE INFO
Token Sale price:
1 HOD = 0.045 USD
Total Tokens:
1,000,000,000 HOD
Available for Token Sale:
11,000,000 (1,1% HOD)
Public Sale Vesting Period:
Unlocked
Token Sale Format:
Lottery
PRIVATE SALE INFO
Private sale price:
1 HOD = 0.03 USD
Sold on Private sale:
4,317,000
Private Sale Allocation:
143,900,000 (14,39% HOD)
Private Sale Vesting Period:
25% at time of public release 75% linearly over a 24 month period

SHORT REVIEW
Number of team members:
12
Token Information:
Utility
Restricted countries:
USA and U.S. Territories, Syria, Iran, Cuba, China, North Korea, Iraq, Libya, South Sudan, North Sudan, and any jurisdiction which is subject to United States, United Nations, or other applicable sanctions or embargoes.

COMMENTS