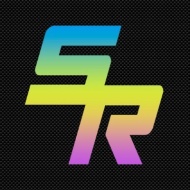 Street Runner (SRG)

Street Runner is a universe inspired by street race and using the Play to Earn mechanism where anyone can earn tokens runing. Players can race and improve their vehicles.

TOKEN SALE
TOTAL
$512,000
/ $512,000


TOKEN SALE DETAILS
TOKEN SALE INFO
Token Sale price:
1 SRG = 0.08 USD
Total Tokens:
160,000,000 SRG
Available for Token Sale:
6,400,000 (4% SRG)
Initial Circulating Supply:
9,827,200 (5,89% SRG)
Whitelist:
JOIN WHITELIST
DAO Maker Community Round. There will be 50 winners of $100 allocations.
Public Sale Vesting Period:
20% on TGE, then 20% on a quarterly basis
PRESALE INFO
PreSale price:
1 SRG = 0.08 USD
PreSale Allocation:
960,000 (0,6% SRG)
PreSale Vesting Period:
10% on TGE, 3 months cliff, then 3.913% on a monthly basis
PRIVATE SALE INFO
Private sale price:
1 SRG = 0.08 USD
Sold on Private sale:
$1,664,000
Private Sale Allocation:
20,800,000 (13% SRG)
Private Sale Vesting Period:
10% on TGE, 3 months cliff, then 3.913% on a monthly basis
SEED INFO
Seed sale price:
1 SRG = 0.015 USD
Sold on Seed sale:
$84,000
Seed Sale Allocation:
5,600,000 (3,5% SRG)
Seed Sale Vesting Period:
5.2% on TGE, 8.33%, 12.50%, 17.73%, 23.95% & 32.29% the following months

SHORT REVIEW
Token Information:
Utility

COMMENTS