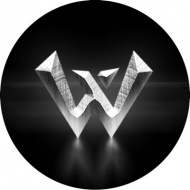 Warena (RENA)

WARENA is a gaming enterprise aiming to massively adopt blockchain technology and follow monetization mode. WARENA's players can individualize their character's profile based on AI personalization technology.

TOKEN SALE
TOTAL
$400,000
/ $400,000


TOKEN SALE DETAILS
TOKEN SALE INFO
Token Sale price:
1 RENA = 0.165 USD
Total Tokens:
100,000,000 RENA
Available for Token Sale:
2,424,242 (2,42% RENA)
Initial Circulating Supply:
4,303,030 (4,3% RENA)
Whitelist:
JOIN WHITELIST
DAO Maker Community Round. There will be 50 winners of $100 allocations.
Public Sale Vesting Period:
30% at TGE, 35% each on 90th and 180th date after TGE
PRIVATE SALE INFO
Private sale price:
1 RENA = 0.165 USD
Sold on Private sale:
$1,300,000
Private Sale Allocation:
7,878,787 (7,88% RENA)
Private Sale Vesting Period:
20% at TGE, 15 month vesting, starting on 180th date after TGE

SHORT REVIEW
Number of team members:
21
Token Information:
Utility

COMMENTS