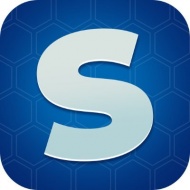 Snook (SNK)

Snook is the first multi-player, snake-like, skill game that rewards talent, speed and persistence. NFT value can finally be measured and based on your skill!

TOKEN SALE
TOTAL
$840,000
/ $840,000


TOKEN SALE DETAILS
TOKEN SALE INFO
Token Sale price:
1 SNK = 0.32 USD
Total Tokens:
40,000,000 SNK
Available for Token Sale:
2,000,000 (5% SNK)
Min/Max Personal Cap:
Min TBA / Max 500 USD
Whitelist:
JOIN WHITELIST
Community Round. There will be 50 winners of $100 allocations.
Public Sale Vesting Period:
50% unlocked at the TGE & 50% the following month
PRESALE INFO
PreSale price:
1 SNK = 0.14 USD
Sold on Pre-Sale:
$1,008,000
PreSale Allocation:
7,200,000 (18% SNK)
PreSale Vesting Period:
3 months cliff, then 7.69233% every two months
PRIVATE SALE INFO
Private sale price:
1 SNK = 0.22 USD
Sold on Private sale:
$1,320,000
Private Sale Allocation:
6,000,000 (15% SNK)
Private Sale Vesting Period:
2 months cliff, then 10% every two months
SEED INFO
Seed sale price:
1 SNK = 0.10 USD
Sold on Seed sale:
$250,000
Seed Sale Allocation:
2,500,000 (6,25% SNK)
Seed Sale Vesting Period:
2 months cliff, 7.5% the first quarter, 10% the second, 15% the third and fourth, 10% the following quarters and 7.5% the last quarter

SHORT REVIEW
Token Information:
Utility

COMMENTS