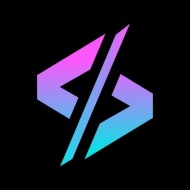 Codyfight (CTOK)

Codyfight is an opportunity to scale AI robot farms and own multiple robots which all can play simultaneously in different matches with AI code taking care of it without the need to sit and play yourself.

TOKEN SALE


TOKEN SALE DETAILS
TOKEN SALE INFO
Token Sale price:
1 CTOK = 0.08 USD
Total Tokens:
127,00,00,01 CTOK
Available for Token Sale:
2,540,000 (2% CTOK)
Whitelist:
JOIN WHITELIST
Dao Maker Community round. There will be 50 winners of $100 allocations.
Token Sale Format:
Lottery
PRIVATE SALE INFO
Private sale price:
1 CTOK = 0.08 USD
Sold on Private sale:
$2,640,000
Private Sale Allocation:
33,020,000 (26% CTOK)
Private Sale Vesting Period:
10% unlock on TGE, 4.5% each month starting at month 5

SHORT REVIEW
Number of team members:
11
Token Information:
Utility

COMMENTS