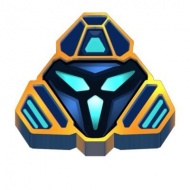 Mech Master (MECH)

Mech Master is a strategic turn-based RPG game where players are open to build their own territory with future technologies and protect their homeland.

TOKEN SALE
TOTAL
$312,000
/ $312,000


TOKEN SALE DETAILS
TOKEN SALE INFO
Token Sale price:
1 MECH = 0.04 USD
Total Tokens:
650,000,000 MECH
Available for Token Sale:
7,800,000 (1,2% MECH)
Initial Circulating Supply:
12,324,000 (1,9% MECH)
Public Sale Vesting Period:
33.3% at TGE. Then linearly over 2 months.
PRIVATE SALE INFO
Private sale price:
1 MECH = 0.03 USD
Sold on Private sale:
$1,950,000
Private Sale Allocation:
65,000,000 (10% MECH)
Private Sale Vesting Period:
15% at TGE, then 17% over 5 quarters
SEED INFO
Seed sale price:
1 MECH = 0.015 USD
Sold on Seed sale:
$341,250
Seed Sale Allocation:
22,750,000 (3,5% MECH)
Seed Sale Vesting Period:
Cliff 1 month, then linearly over 16 months

SHORT REVIEW
Number of team members:
11
Token Information:
Utility

COMMENTS