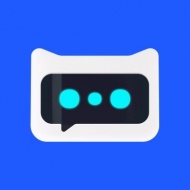 Chatex (CHTX)

Chatex is one of the largest chat app-based p2p exchanges for Telegram. It's an all-in-one solution to store, send, pay with, and exchange crypto.

TOKEN SALE
TOTAL
$300,000
/ $300,000


TOKEN SALE DETAILS
TOKEN SALE INFO
Token Sale price:
1 CHTX = 0.025 USD
Total Tokens:
500,000,000 CHTX
Available for Token Sale:
12,000,000 (2,4% CHTX)
Initial Circulating Supply:
37,400,000 (7,48% CHTX)
Whitelist:
JOIN WHITELIST
Community round. Here will be 50 winners of $100 allocations.
Public Sale Vesting Period:
15% unlocked at the TGE, 15% on a quarterly basis and 10% the last quarter
Token Sale Format:
lottery
PRIVATE SALE INFO
Private sale price:
1 CHTX = 0.025 USD
Sold on Private sale:
$1,955,000
Private Sale Allocation:
78,200,000 (15,64% CHTX)
Private Sale Vesting Period:
15% at the TGE, 15% quarterly
SEED INFO
Seed sale price:
1 CHTX = 0.02 USD
Sold on Seed sale:
$180,000
Seed Sale Allocation:
9,000,000 (1,8% CHTX)
Seed Sale Vesting Period:
15% at the TGE, 15% quarterly

SHORT REVIEW
Number of team members:
10
Token Information:
Utility

COMMENTS