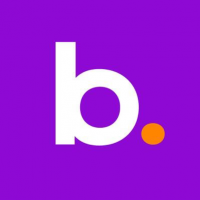 Bitbns (BNS)


KuCoin
BNS is an upcoming multi-protocol utility token by Bitbns, which aims at enabling general masses to use cryptocurrency just like they use FIAT currency in day-to-day transactions. Beyond founding the basic utility of a cryptocurrency as money, BNS would also be capable of being used in complex operations like Banking, Loan Disbursals, Cryptocurrency Investments, and more.

TOKEN SALE
TOTAL
$4,200,000
/ $4,200,000

TOKEN SALE DETAILS
TOKEN SALE INFO
Token Sale price:
1 BNS = 0.024 USD
Total Tokens:
2,500,000,000 BNS
Available for Token Sale:
1.67% (41,666,667 BNS)
Initial Circulating Supply:
2.27% (56,841,667 BNS)
Allocation Per Winning Ticket:
200 USDT (8,333 BNS)
Token Sale Format:
Lottery, Flash Sale
PRESALE INFO
PreSale price:
1 BNS = ~0.032 USD
Sold on Pre-Sale:
$3,200,000
PreSale Allocation:
4% (100,000,000 BNS)
SEED INFO
Seed sale price:
1 BNS = ? USD
Seed Sale Allocation:
6% (150,000,000 BNS)

SHORT REVIEW
Number of team members:
12
Token Information:
Utility
Restricted countries:
The United States, U.S. Outlying Islands, American Samoa, United States Virgin Islands, Guam, Northern Mariana Islands, Japan, Bahamas, Botswana, Ghana, Pakistan, Yemen, Zimbabwe, Cambodia, Iceland, Mongolia, Albania, Mauritius, Nicaragua, Uganda, Barbados, Myanmar, Syria, Iran, North Korea, Sudan, Cuba, Iraq, Central African Republic, Bosnia and Herzegovina, Mainland China, Congo, Eritrea, Libya, Somalia, South Sudan, Lebanon.

COMMENTS