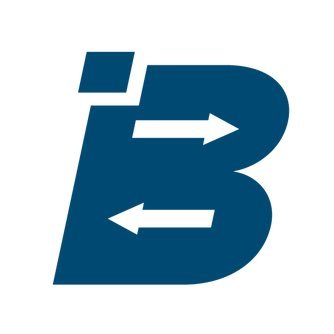 Bitsdaq (BQQQ)


Bitsdaq
BitsDaq supported by a world-class trading system powered by BITTREX, one of the largest crypto exchanges in the world (by 30-day trading volume). Bitsdaq aims to facilitate the trading of crypto assets of professional traders, crypto investors and blockchain start-ups by providing exceptional user experience through utilizing its edge-cutting technology and the professional experience of its team of world-class veterans from the financial technology (FinTech) and marketing sectors.

TOKEN SALE
TOTAL
$6,500,000
/ $6,500,000

MARKET PRICES
BQQQ MARKET PRICE:
0.00000009 BTC
0.00000125 ETH
MARKET CAP:
$782.412
24H TRADING VOLUME:
$0

MARKET ROI
Indicator, which reflects the level of profitability or loss-making of ICO / IEO.

TOKEN SALE DETAILS
TOKEN SALE INFO
Token Sale price:
1 BQQQ = 0.0085 USD
Total Tokens:
10,000,000,000 BQQQ
Available for Token Sale:
0.5% (50,000,000 BQQQ)
Min/Max Personal Cap:
1000$ / 2000$
PRESALE INFO
PreSale price:
1 BQQQ = 0.0059 USD
PreSale Allocation:
1.69% (169,230,769 BQQQ)
PRIVATE SALE INFO
Private sale price:
1 BQQQ = 0.005 USD
Private Sale Allocation:
9.6% (961,538,462 BQQQ)

SHORT REVIEW
FEATURES:
Seamless integration with BITTREX
Lack of liquidity within an exchange could potentially lead to severe gap between the bid and ask price or large spread. Bitsdaq utilizes the Joint-Order-Book system with BITTREX International, in order to provide the maximum liquidity and lowest price volatility when executing trade orders for its clients, where orders of Bitsdaq users will be matched against both Bittrex's users as well as other Bitsdaq users.
Cyber and crypto security
As of February 2019, there were over 30 severe security breach incidents recorded from crypto operators around the world, resulted in losses of crypto assets valued at over billions of dollars.
At Bitsdaq, we utilize numbers of top security measures to avoid any possible security breach, including:
- Two-Factor Authentication (2FA) technology to avoid loss of username and password for all security related actions.
- Platform wallet keys are distributed after being fragmentized into smaller parts and each will be stored in different location with at least three layers of encryption.
- DDos protection using CloudFlare and DOS protection using Throtting /Rate Limiting.
- Data sanitization middleware for avoiding SQL injections.
- Protection against XSS and CSRF attacks.
World class customer support
Bitsdaq provides top-tier support to its clients around the world with live chat function powered by Zendesk (www.zendesk.com) in different languages. We aim to take every single enquiry seriously, and hope to provide the best user experience to our clients.
Comprehensive AML and KYC policies and procedures
We adopt the strictest AML and KYC policies with reference to those adopted by BITTREX, and utilize the most edge-cutting facial recognition technology supported by JUMIO (www.jumio.com) when verifying identity of every single customers.
Cross-platform Device Coverage
We plan to enhance our coverage on various devices and operating platforms, including:
- Web-based trading client
- Android native client
- iOS native client (pending App Store Review)
- Mobile HTML5 client (including WeChat H5 client)
- PC (Windows) native client
- REST API
Multilingual Operation Support
We support English, Traditional Chinese, Simplified Chinese, Japanese, on all of our user interfaces. (Initial release will support English and Traditional Chinese and Simplified Chinese only.) More languages will be added later.
Revenue Model
Bitsdaq's revenue will be generated from the following channels:
- Trading Commission (traditional crypto pairs): astandard 0.25% fee per trade will be applicable to buyers and sellers.
- IEO Platform Service Fees: service fees will be applied to all blockchain projects that are qualified and accepted to execute an IEO on Bitsdaq
- BQQQ Trading Pairs: Bitsdaq will further generate trading fees income from our unique BQQQ trading pairs.
Token Information:
Utility

COMMENTS