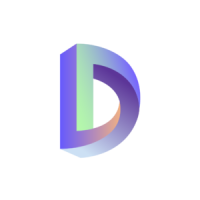 DIA (DIA)

DIA (Decentralised Information Asset) is an open-source, data and oracle platform for the DeFi ecosystem. DIA leverages crypto economic incentives to drive supply, share and use transparent, crowd-verified price data and oracles on financial and digital assets.

TOKEN SALE
TOTAL
$30,000,000
/ $30,000,000

TOKEN SALE DETAILS
TOKEN SALE INFO
Token Sale price:
1 DIA = 0.05 USD
Total Tokens:
200,000,000 DIA
Available for Token Sale:
15% (30,000,000 DIA)
Initial Circulating Supply:
15% (30,000,000 DIA)
Accepted Currency:
ETH, DAI, USDC

SHORT REVIEW
Token Information:
Utility
Restricted countries:
The United States (including its territories and dependencies, any state of the United States and the District of Columbia), Afghanistan, Cuba, Democratic People's Republic of Korea, Ethiopia, Guyana, Irak, Iran, Sri Lanka, Sudan, Syria, Trinidad and Tobago, Vanuatu and Yemen.

COMMENTS