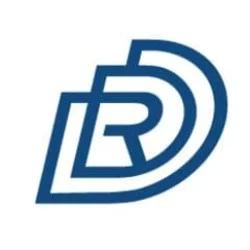 DREP (DREP)


Gate
DREP is a decentralised ecosystem based on Blockchain technology which empowers various Internet platforms to quantify and monetise reputation value.

RATE*
MEDIUM
NONE

TOKEN SALE
TOTAL
$23,100,000
/ $23,100,000

MARKET PRICES
DREP MARKET PRICE:
0.00002499 BTC
0.00046256 ETH
MARKET CAP:
$0
24H TRADING VOLUME:
$1.083.556

MARKET ROI
Indicator, which reflects the level of profitability or loss-making of ICO / IEO.

TOKEN SALE DETAILS
TOKEN SALE INFO
Token Sale price:
1 DREP = 0.0051 USD
Total Tokens:
10,000,000,000 DREP
Available for Token Sale:
10% (1,000,000,000 DREP)
Initial Circulating Supply:
17.86% (1,786,000,000 DREP)
Min/Max Personal Cap:
150$ / 3000$ (255 GT / 5100 GT)
More info:
ICO has ended 06 AUG!
PRESALE INFO
PreSale price:
1 DREP = 0.00655 USD
Sold on Pre-Sale:
$2,947,000
PreSale Allocation:
4.5% (450,000,000 DREP)
PRIVATE SALE INFO
Private sale price:
1 DREP = 0.00539 USD
Sold on Private sale:
$3,990,000
Private Sale Allocation:
7.4% (740,000,000 DREP)

SHORT REVIEW
Restricted countries:
Afghanistan, Albania, Belarus, Bosniaand Herzegovina, Burundi, Burma, Canada, China, Democratic Republic of Congo, Cuba, Ethiopia, Guinea-Bissau, Guinea, Iran, Iraq, Japan, Liberia, Lebanon, Libya, Macedonia, Malaysia, New Zealand, Serbia, Sri Lanka, Sudan, Somalia, Syria, Thailand, Trinidad and Tobago, Tunisia, Uganda, Ukraine, United States of America, Venezuela, Yemen, Zimbabwe.

COMMENTS