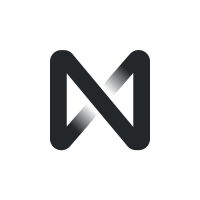 Near Protocol (NEAR)


Coinlist
NEAR is a sharded, developer-friendly, proof-of-stake public blockchain, built by a world-class team that has built some of the world's only sharded databases at scale.

RATE*
HIGH
NONE

TOKEN SALE
TOTAL
$33,000,000
/ $33,000,000

TOKEN SALE DETAILS
TOKEN SALE INFO
Token Sale price:
1 NEAR = 0.40 USD
Total Tokens:
1,000,000,000 NEAR
Available for Token Sale:
2.5% (25,000,000 NEAR)
Accepted Currency:
ETH, BTC, FIAT, USDC
Min/Max Personal Cap:
500 NEAR / 100,000 NEAR
Token Sale Format:
Auction
BOUNTY CAMPAIGN
Near Protocol - Stake Wars 2
Activity type:
/&nbsp
Nodes
/&nbsp
Programming
/&nbsp
Contest
How to participate:
There are a few steps to follow:
1. Open the initiative official page at 
near.org/stakewars
.
2. If you haven't already, you must sign up for NEAR's BetaNet Wallet 
at this link.
 It will allocate you the few test tokens necessary to deploy a delegation contract.
3. If you haven't already, you have to enroll in the Stake Wars program, from 
this form,
 to subscribe to our technical bulletin, and receive new releases information.
4. Follow the indications on Github, at the address 
https://github.com/nearprotocol/stakewars,
 to deploy your own node and add it to the VALIDATORS.md list.
5. Deploy the 
staking pool smart contract
, to enable delegation on your node.
6. Once the contract is deployed, you will receive extra tokens: differently from the past weeks, this time the tokens will come in the form of delegation, and not tokens available in your wallet.
7. Join the official community channels on 
Discord
 or 
Telegram
 and follow any weekly updates or actions required (such as update your node to a new release)
All node operators who are already running their node on BetaNet will have only to deploy the Staking Pool Contract, and update VALIDATORS.md file on Github accordingly.
NEAR Stake Wars is waiting for you, start today your validator journey at 
near.org/stakewars
.
About Project, Rewards and Rules:
As a validator, one of the main criteria to determine success is running secure and live infrastructure. This means setting up infrastructure for updating software, having a hot swap setup to keep uptime when updating software (NEAR has the unique ability to 
atomically switch staking
 from one node to another). Additionally, it's about participating in discussions, helping other community members and attracting more delegations.
A new leaderboard will rank validators based on:
- Uptime
- Capacity to update the node and closely follow latest releases
- Correct deployment of the delegation contract
- Involvement in community discussions and helping other members
- Building open source tools and other code contributions
A new leaderboard will be published in the Stake Wars Repo on 
Github
, however some parameters will be shared, if requested, during 1:1 conversations and reviews.
The primary reward for participating successfully in Stake Wars: Episode II is that top operators will be onboarded as the initial set of validators of MainNet. This makes them the initial stewards of the network and leaders in the community, which is very helpful for attracting the delegation of other token holders from across the ecosystem. 
Additionally, because "MainNet Restricted" doesn't have inflation yet, to cover the costs and motivate for getting in this set, such validators will receive 10,000 $NEAR a month.
Stake Wars: Episode II is a dynamic program that will evolve over time. It will introduce increasingly difficult challenges on BetaNet and will progressively migrate to TestNet. Activities for validators will be hard-forks, unplanned restarts, deploying new node releases, updates to delegation contracts, and following best practices on their infrastructure. On a bi-weekly basis, new challenges will be announced in the community channels, and participating will unlock additional rewards, including the opportunity to be officially invited to join TestNet and then the MainNet.
These challenges will unlock additional rewards: NEAR Foundation allocated 
up to 1 Million NEAR tokens
 in total for the participants of these initiatives.
Hardware Requirements:
Validator
- CPU:
 2-Core (4-Thread) Intel i7/Xeon equivalent
- RAM:
 4GB DDR4
- Storage:
 100GB
Estimated monthly costs depending on operating system:
| Cloud Provider | Machine Size | Linux |
| --- | --- | --- |
| AWS | c5.large | $40 CPU + $20 storage |
| GCP | n1-standard-2 | $50 CPU + $20 storage |
| Azure | Standard_F2s_v2 | $45 CPU + $10 storage |
Track all shards
Currently, if you want to ensure full security immediately after the finality gadget is done, the easiest way is to run a node that tracks all shards.
- CPU:
 8-Core (16-Thread) Intel i7/Xeon or equivalent
- RAM:
 16GB DDR4
- Storage:
 100GB
Estimated monthly costs depending on operating system:
| Cloud Provider | Machine Size | Linux |
| --- | --- | --- |
| AWS | c5.2xlarge | $150 CPU + $20 storage |
| GCP | c2-standard-8 | $250 CPU + $20 storage |
| Azure | Standard_F8s_v2 | $180 CPU + $10 storage |
Path to Community Governed MainNet:
The overall goal is for validators and token holders to take over technical governance of MainNet (see 
MainNet Roadmap
 for more details). To achieve this, Stake Wars is an opportunity to identify the best validators and for them transition from BetaNet to TestNet and then MainNet and provide them with the ability to attract delegations.
Every validator will go through these phases:
1. Join Stake Wars on BetaNet
2. Successfully complete BetaNet Validator challenges
3. Get promoted to TestNet
4. Successfully complete TestNet Validator challenges
5. Start staking and accepting delegations on MainNet
6. Vote for unlocking transfers
The teams who will transition from one network to the other will be asked to unstake their tokens, and focus on the new network. This process will both make room for new Stake Wars entries on BetaNet, and will progressively increase the number of validators running on MainNet.
Note: every reward will pass case-by-case evaluation and KYC controls, to discourage automated scripting to bias any metrics, or participants not interested to run a node on MainNet.
For more details on differences between BetaNet and TestNet checkout last section of the 
Roadmap to MainNet
 blog post.
Links:

SHORT REVIEW
Number of team members:
23
Token Information:
Utility
Restricted countries:
Non-US Participants. Excludes certain jurisdictions.

COMMENTS