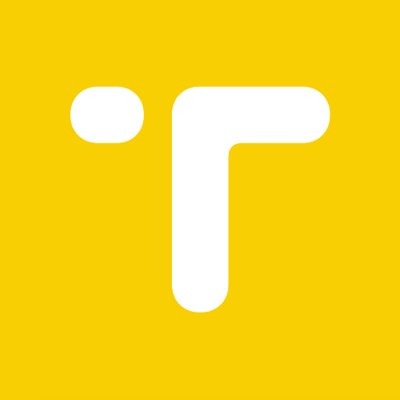 TOP Network (TOP)


Huobi
TOP Network is a decentralized open communication network that provides cloud communication services on the blockchain. TOP offers secure, low-cost services such as messaging, calling, video, VPN, CDN, IoT data sharing and more.

TOP Network is also a high-performance public blockchain platform designed to handle real-world business of any size or volume. Powered by innovations including three-layer network, two-layer sharding, two-layer lattice DAG and PBFT-DPoS*, TOP can process several hundred thousand transactions per second on the blockchain.

RATE*
MEDIUM
NONE

TOKEN SALE
TOTAL
$15,000,000
/ $15,000,000

MARKET PRICES
TOP MARKET PRICE:
0.00000007 BTC
0.00000096 ETH
MARKET CAP:
$14.783.826
24H TRADING VOLUME:
$1.277.336

MARKET ROI
Indicator, which reflects the level of profitability or loss-making of ICO / IEO.

TOKEN SALE DETAILS
TOKEN SALE INFO
First Round price:
1 TOP = 0.00177 USD
Second Round price:
1 TOP = 0.00213 USD
Token Sale price:
1 TOP = 0.00255 USD
Total Tokens:
20,000,000,000 TOP
Available for Token Sale:
7.5% (1,500,000,000 TOP)
Initial Circulating Supply:
12.5% (2,500,000,000 TOP)
Min/Max Personal Cap:
TBA / 1000$
PRESALE INFO
PreSale price:
1 TOP = 0.0034 USD
Sold on Pre-Sale:
$2,040,000
PreSale Allocation:
3% (600,000,000 TOP)
PreSale Vesting Period:
1 months lock-up, then vest over 5 months
PRIVATE SALE INFO
Private sale price:
1 TOP = 0.0035 USD
Sold on Private sale:
$3,500,000
Private Sale Allocation:
5% (1,000,000,000 TOP)
Private Sale Vesting Period:
6 months lock-up, then vest over 3 months
SEED INFO
Seed sale price:
1 TOP = 0.0032 USD
Sold on Seed sale:
$4,160,000
Seed Sale Allocation:
6.5% (1,300,000,000 TOP)
Seed Sale Vesting Period:
9 months lock-up

SHORT REVIEW
Eligibility: Threshold to participate in Prime is set to be: daily average holding of 500 HT during 30 days before Prime Trading, considering first Prime Trading getting closer, above threshold does not apply for TOP Network.

Later HT holding requirements may subject to minor changes according to HT price movement, and will be disclosed accordingly with project announcements.
Number of team members:
5 or more
Token Information:
Utility

COMMENTS