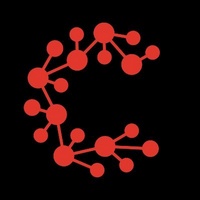 Casperlabs (CLX)


Bitmax
CasperLabs is a decentralized blockchain and smart contracting platform that scales for real-world usage and simplifies experiences for developers and end-users.

TOKEN SALE
TOTAL
$17,500,000
/ $17,500,000

TOKEN SALE DETAILS
TOKEN SALE INFO
Token Sale price:
1 CLX = 0.01 USDT
Total Tokens:
10,000,000,000 CLX
Available for Token Sale:
3% (300,000,000 CLX)
Initial Circulating Supply:
20% (2,000,000,000 CLX)
Allocation Per Winning Ticket:
100 USDT (10,000 CLX)
Public Sale Vesting Period:
This validator sale is part of the validator round, all tokens purchased will be subject to a 90-day lock up period from the mainnet launch (expected Q3-2020 at this point), after the lock up period ends, the tokens will be released linearly over the next 9 months at a rate of 1/38th per week. During this period, all validator sale tokens will participate in validator staking and earn certain staking rewards.
Token Sale Format:
Lottery

SHORT REVIEW
Token Information:
Utility
Restricted countries:
United States, Balkans region, Belarus, Myanmar, Côte d'Ivoire, Cuba, Democratic Republic of the Congo, Iran, Iraq, Liberia, North Korea, Sudan, Syrian Arab Republic, Zimbabwe, Algeria, Bangladesh, Bolivia, Cambodia, Ecuador, Nepal, Afghanistan, Burundi, Central African Republic, Singapore, Mainland China, Ethiopia, Guinea, Guinea-Bissau, Lebanon, Sri Lanka, Libya, Serbia, Somalia, South Sudan, Thailand, Tunisia, Trinidad and Tobago, Ukraine, Uganda, Venezuela, Yemen.

REVIEWS

COMMENTS