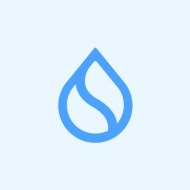 Sui (SUI)


Kucoin
Sui is the first Layer 1 blockchain and smart contract platform designed for secure, private, and fast digital asset ownership accessible to everyone. With an object-centric model based on the Move programming language, Sui enables parallel execution, sub-second finality, rich on-chain assets, and is horizontally scalable to support a wide range of applications with unrivaled speed at low cost. The first-of-its-kind platform enables creators and developers to build user-friendly web3 experiences that cater to the next billion users.

TOKEN SALE
TOTAL
$49,320,000
/ $49,320,000


TOKEN SALE DETAILS
TOKEN SALE INFO
Token Sale price:
1 SUI = 0.1 USD
Total Tokens:
10,000,000,000 SUI
Available for Token Sale:
634,000,000 (6,34% SUI)
Initial Circulating Supply:
528,273,717 (5,28% SUI)
Accepted Currency:
USDT,USDC
Public Sale Vesting Period:
1/13 will be unlocked on the Token Generation Event (TGE). After 30 days, an additional 1/13 shall be released monthly, such that all Spotlight allocations are released within twelve months from the TGE date.
Token Sale Format:
Lottery

SHORT REVIEW
Token Information:
Utility

REVIEWS

COMMENTS