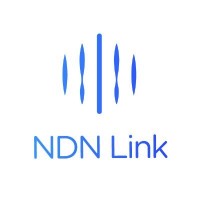 NDN Link (NDN)


Okex
NDN Link initiate a future network technology Named Data Networking (NDN). NDN Link aims to build a content centric next generation of network technology with a mission of promoting the development of a next-generation of Internet applications and services.

TOKEN SALE
TOTAL
$9,333,333
/ $9,333,333

MARKET PRICES
NDN MARKET PRICE:
0.00000004 BTC
0.00000061 ETH
MARKET CAP:
$0
24H TRADING VOLUME:
$65.746

MARKET ROI
Indicator, which reflects the level of profitability or loss-making of ICO / IEO.

TOKEN SALE DETAILS
TOKEN SALE INFO
Token Sale price:
1 NDN = 0.006 USD
Total Tokens:
5,000,000,000 NDN
Available for Token Sale:
6.67% (333,333,334 NDN)
Min/Max Personal Cap:
50,000 NDN (300 USD) / 670,000 NDN (4,020 USD)
Token Sale Format:
Proportional
PRIVATE SALE INFO
Private sale price:
1 NDN = 0.02 USDT
Sold on Private sale:
$7,333,333
Private Sale Allocation:
7.33% (366,666,667 NDN)
Token Distribution:
3 months lockup

SHORT REVIEW
Token Information:
Utility
Restricted countries:
China Mainland, China Hong Kong, Cuba, Iran, North Korea, Crimea, Sudan, Malaysia, Syria, USA [including all USA territories such as Puerto Rico, American Samoa, Guam, Northern Mariana Island, and the US Virgin Islands (St. Croix, St. John, and St. Thomas)], Bangladesh, Bolivia, Ecuador, and Kyrgyzstan.

COMMENTS