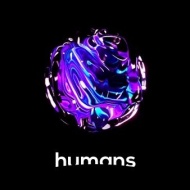 Humans (HEART)

Humans is the first framework for ethical AI and blockchain. It is creating an all-in-one platform for AI-based creation and governance at scale, beginning with an initial focus on synthetic media.

TOKEN SALE
TOTAL
$1,170,000
/ $1,170,000


TOKEN SALE DETAILS
TOKEN SALE INFO
Token Sale price:
1 HEART = 0.015 USD
Total Tokens:
7,800,000,000 HEART
Available for Token Sale:
78,000,000 (1% HEART)
Token Sale Format:
Lottery

SHORT REVIEW
Number of team members:
16
Token Information:
Utility
Restricted countries:
Citizens of Afghanistan, Angola, Belarus, Bosnia & Herzegovina, Burkina Faso, Burundi, Cayman Island, Central African Republic, People's Republic of China, Congo (DRC), Côte d'Ivoire (Ivory Coast), Cuba, Columbia, Ecuador, Egypt, Eritrea, Ethiopia, Guinea, Guinea-Bissau, Guyana, Haiti, Iran, Iraq, Kosovo, Laos, Lebanon, Liberia, Libya, Macedonia, Maldives, Mali, Marokko; Myanmar, Nigeria, North-Korea, Panama, Pakistan, Papua NG, Philippines, Republic of Crimea, Serbia, Somalia, Sri Lanka, Senegal, Sudan, South Sudan, Syria, Trinidad and Tobago, Tunisia, Turkey, Turkmenistan, United States of America, Uganda, Ukraine, Uzbekistan, Vanuatu, Venezuela, Yemen, Zimbabwe or any other jurisdiction in which it is prohibited from using the Polkastarter launchpad.

COMMENTS